To make your experience during your Spanish course in Malaga as comfortable as possible, the AIFP offers you different accommodation options:
Host families – Host families
Shared flats
Small apartments
We will also take care of your transfer on arrival and/or departure. And no matter when you arrive, we will leave your key close to the apartment so that you are not bound to the opening hours of the school.
Host families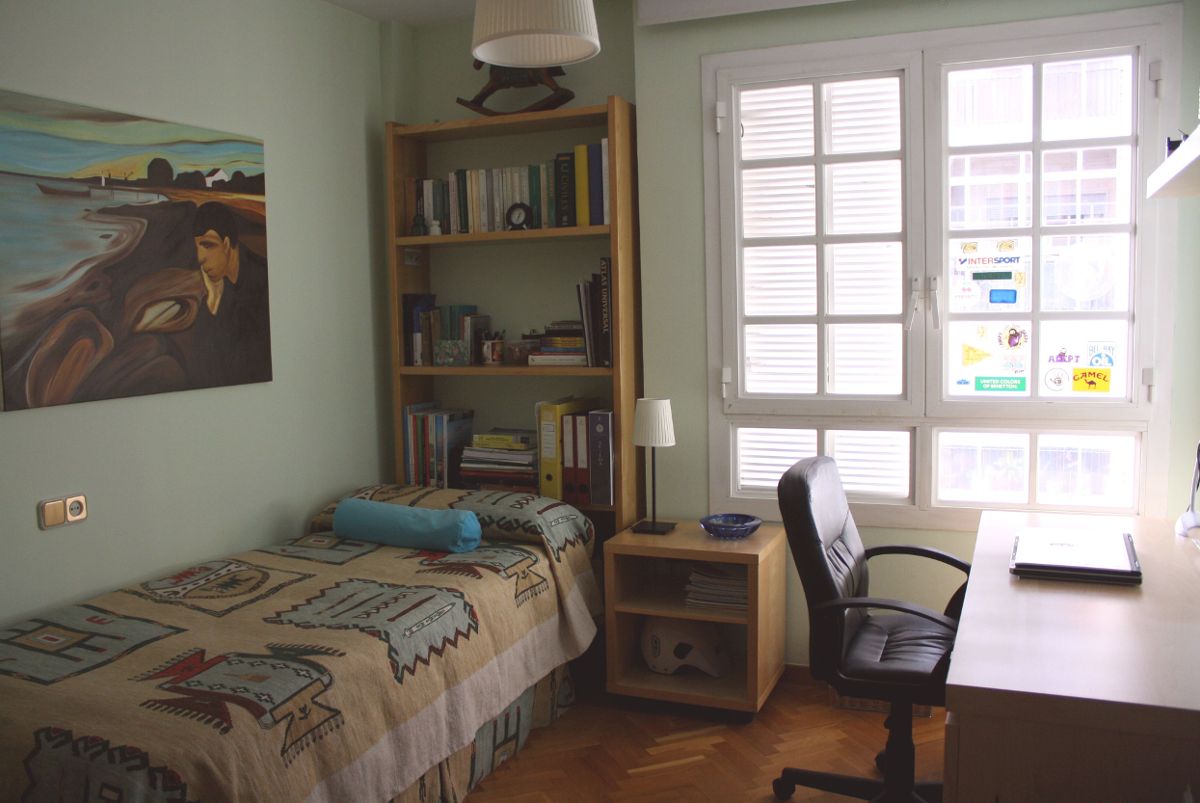 If you not only want to learn the Spanish language, but also want to experience the culture during your language course, then probably the best option for you is a stay in one of our host families. In contrast to a shared apartment, you usually do not have your own cooking facilities, but instead, in addition to your own room, you will be provided with half board. This includes breakfast and a further meal, which can be discussed individually with the family (lunch or dinner). However, "family" does not necessarily mean that children will live in the apartment; rather, it is about the contact with locals. Your host family will be waiting for you on your first day in their typical Spanish apartment. You will live and eat here together, so that you get to know the people, culture and traditions of Malaga in an intensive way. Please note that you are a guest in a host family, which is why a respectful treatment of the given circumstances and rules in the respective household is being assumed.
Shared flats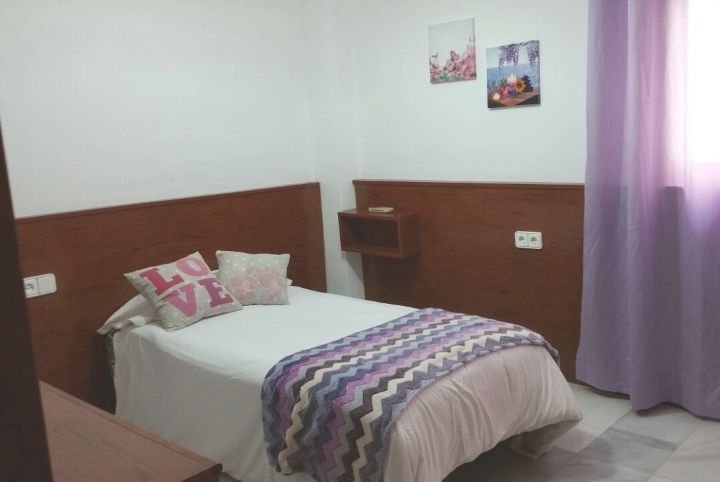 A room in one of our shared flats is an enriching alternative and a great opportunity to make new friends from all over the world. Because in most cases you will live here together with other international students of our academy. In the typical Spanish, spacious 3- to 4-room apartment, each one has his or her own bedroom, but the bathroom, living room, the kitchen, just as the keeping clean are being shared – just as in any other shared apartment. So you will probably not only share the apartment but also some fun memories with your roommates. Of course you can also retreat here – for example to study Spanish or to explore the city. Everyone enjoys maximum flexibility and independence during their language course in Málaga. Our apartments are equipped with everything you need for a relaxed stay (WiFi, cooking equipment, etc.) and are centrally located within 25 minutes walking distance from the school..
Small apartments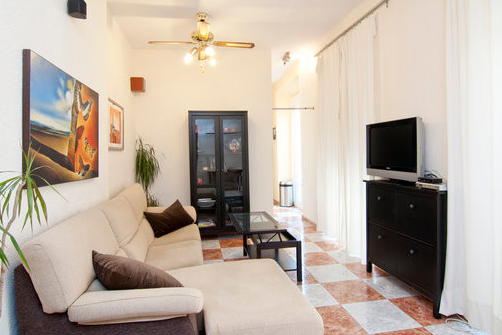 Accommodation in our mini apartment gives you maximum privacy and flexibility in your "own four walls". With a double bed in the bedroom, the apartment is mainly for single occupancy or couples. In addition to a bedroom, a small living room invites you to relax. The kitchen is fully equipped so that you can take care of yourself during your language course in Málaga. Please note that the availability of our mini apartment is very low and therefore a reservation of three months in advance is recommended.

… And if none of these options are right for you, we will be happy to recommend hotels in the area to make you feel your best during your stay.
Surely we can help you find the one that best suits your needs!