Spanish & Flamenco dance
Weekly hours: 20 (in group) + 8 (Flamenco)
If you want to learn and enjoy the experience of learning to dance flamenco, the typical Andalusian dance, then this is your course: Olé! The number of students is limited and you will have personalized attention from the teaching staff.
The lessons can also take place in the afternoon
Timetable
Monday to Friday

9:30 a.m – 11:00 a.m

Teacher A: New structures, textbook exercises, homework correction, etc.

11:00 a.m – 11:30 a.m

Break

11:30 a.m -1 p.m

Teacher B: oral exercises, conversation, partner exercises, listening comprehension, etc.

1p.m – 1:15 p.m

Break

in the afternoon

Flamenco dance
If you want to learn Spanish with us and while you learn the typical spanish dance, you should not miss the opportunity to participate in our Spanish and Flamenco course.
You will be personally supervised by the dance teacher and can directly apply and practice what you have learned at various events. This course consists of 4 Spanish lessons (like the Intensive Course) and 2 Flamenco lessons per day. Even if you are a beginner in flamenco, you can attend this course.
Flamenco has been an intangible cultural heritage of UNESCO since 2010 and is particularly widespread in Andalusia. The traditional dance is an expression of feelings and joy of life and is divided into countless different styles and types (bulerías, tangos or rumba) that differ especially in the rhythm.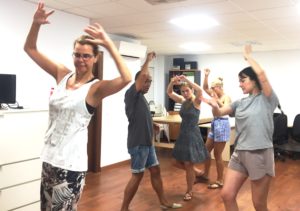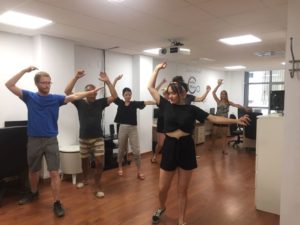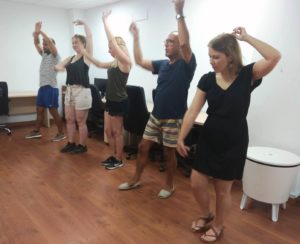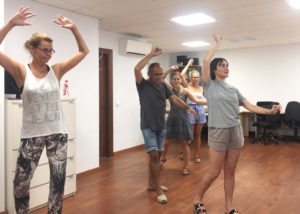 Spanish & Flamenco dance