Spanish language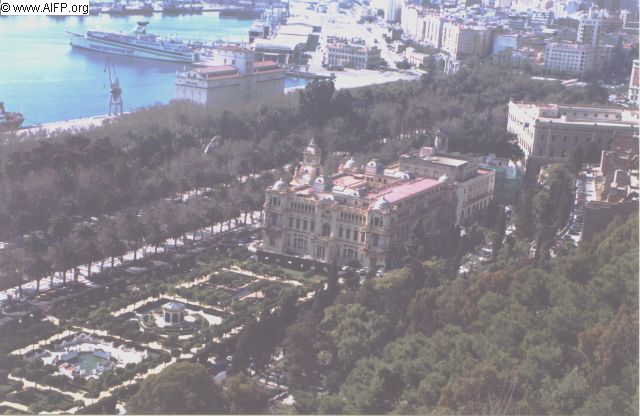 Málaga
The Spanish language is also called "castellano" which comes from one of the Spanish regions with the name "Castilla" where it was spoken first.
In Spain there are some other languages similar to the Spanish language spoken, such as "catalán", "valenciano", "gallego" y "vasco", but Spanish is the official one. Especially in Barcelona, Bilbao and in some towns of Galicia, people usually speak their regional languages, even if they understand the Spanish language.
In Málaga people speak the Spanish language with a small accent called "andaluz", which means basically that the "s" and some word suffixes are not pronounced.
At Academia AIFP you will learn "castellano" but we will also give you an insight into the Andalusian accent and even show you how Spanish is spoken in Latin America.
La Real Academia Española is the official institution taking care of the Spanish language in Spain. It was founded in 1713 by Juan Manuel Fernández Pacheco and constituted in 1714 by King Felipe V.








































Academia AIFP is member or accredited by:


Sprachkurs Spanisch in Spanien
-
Hiszpanskiego w hiszpanii
-
スペインでスペイン語を学ぶ
-
Sprachschule Spanien
Испанский в Испании
|
L´espagnol dans españa
Aprender alemán y cursos de alemán en Alemania
©
1996-2017 AIFP
- Academia AIFP | www.aifp.org
Calle Doña Enriqueta, 4, E-29007 Málaga, Spain. Tel: 0034/952227699 Fax: 0034/952609864