AIFP: Spanish language school
Academia AIFP is a small-medium sized friendly Spanish language school in the centre of Málaga. Since 1996 we have taught European languages (mainly German and English) in Málaga to Spanish people and since 2001 Spanish for foreign students. This is why at our language school you can meet locals and you are able to practise directly what you have learned in class.
Language school reception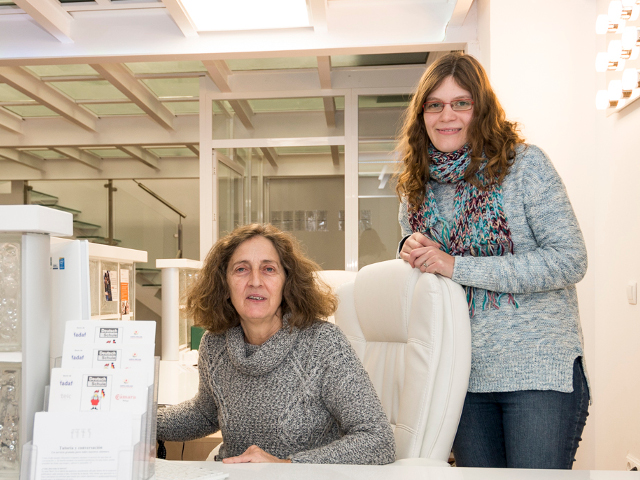 School reception
Our language school moved in 2016 to a larger building. It is a modern 5 storey building located in the center. It is equipped with a fast wireless rapid internet connection, furthermore a multimedia room with DVD and Video. Of course, all our foreign and Spanish students have internet access for free during our:
Business hours: Monday-Friday, 9:30-14:00/17:00-20:00 and Saturday, 10-13 hours.
Enjoy your stay with us!


























Academia AIFP is member or accredited by:


Sprachkurs Spanisch in Spanien
-
Hiszpanskiego w hiszpanii
-
スペインでスペイン語を学ぶ
-
Sprachschule Spanien
Испанский в Испании
|
L´espagnol dans españa
Aprender alemán y cursos de alemán en Alemania
©
1996-2017 AIFP
- Academia AIFP | www.aifp.org
Calle Doña Enriqueta, 4, E-29007 Málaga, Spain. Tel: 0034/952227699 Fax: 0034/952609864