Learn Spanish in Spain with Pepe at Academia AIFP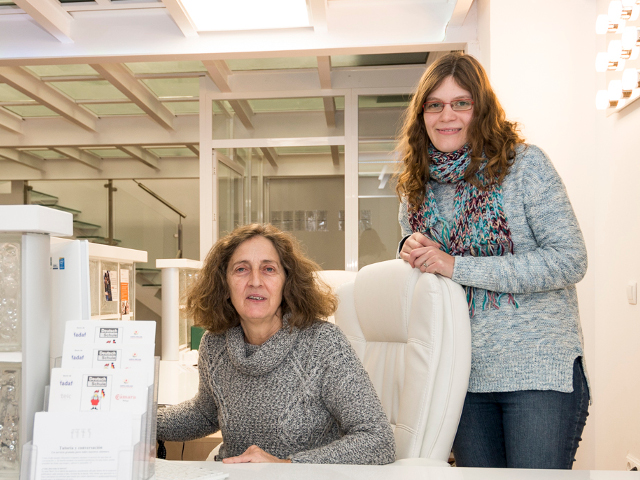 Learn Spanish in Spain
Welcome!
Spanish courses in Spain are the perfect solution to learn Spanish in a nice environment. Pepe's Academia AIFP invites you to attend our efficiently organised courses in Málaga and to combine the course with a nice holiday and activities under the Mediterranean sun.
You find our school in the historic centre surrounded by bars, cafes and all the attractions of this town and in walking distance to the beach.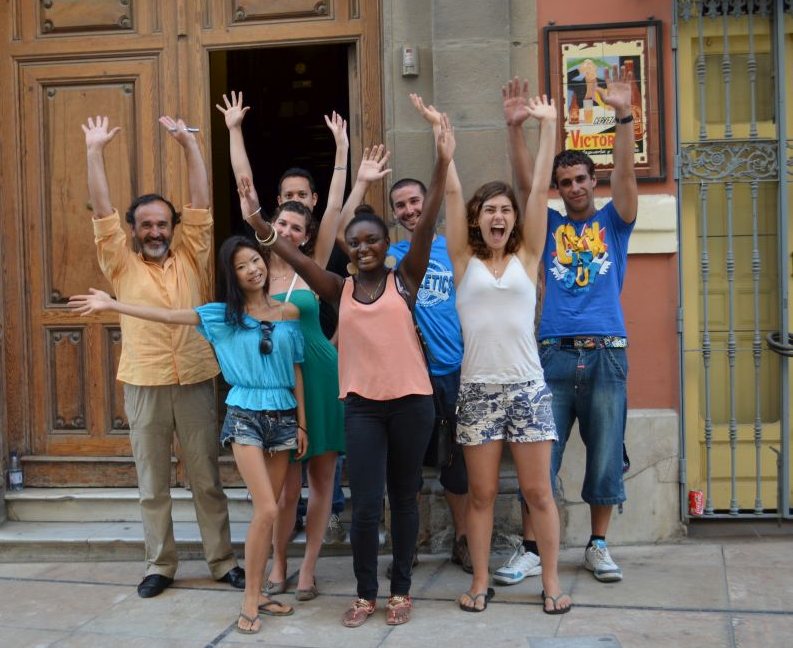 Students in AIFP
You will learn Spanish in a relaxed atmosphere with motivated, experienced teachers in order to make the maximum progress in this language but also having a nice time with us. You don't have to worry about accommodation, we will take care of it.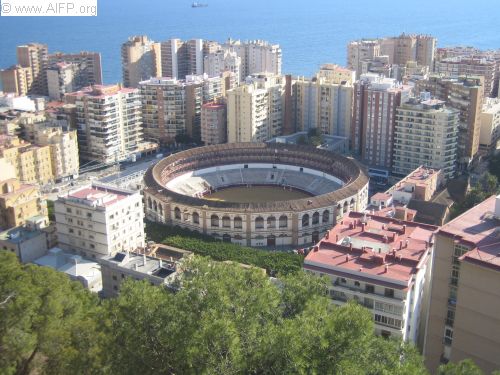 Málaga view
Málaga offers you a wide range of leisure activities and if you wish to get to know new people, enjoy the beach, the nature and the night life - at Academia AIFP you will feel at ease.
We are looking forward to meeting you and wish you an eventful stay in Southern Spain.
Welcome to Málaga
Your AIFP team
Here you go on to our section: Spanish course in Málaga
We are confident that you learn Spanish, have fun and come back once more!
Pepe's profile in Google+!
Spanish course in Spain AIFP
Plaza de la Aduana, 2
29015 Málaga
Spain
Tel: +34/952219965
Fax: +34/952609864

Academia AIFP is member or accredited by:


Sprachkurs Spanisch in Spanien
-
Hiszpanskiego w hiszpanii
-
スペインでスペイン語を学ぶ
-
Sprachschule Spanien
Испанский в Испании
|
L´espagnol dans españa
Aprender alemán y cursos de alemán en Alemania
©
1996-2015 AIFP
- Academia AIFP | www.aifp.org
Plaza de la Aduana, 2 E-29015 Málaga, Spanien Tel: 0034/952219965 Fax: 0034/952609864